Folding Display Counters
Simple, Strong, Fast Assembly Portable Exhibition Counters

These counters are simplicity itself to assemble in just a few minutes. Options include lockable sliding doors, branded front and side panels, rigid cases and heavy duty carry bags. Perfect as a reception counter and for product demonstrations. Line them up for a counter of any length!

---
FDP 1 Folding Counter - 1m tall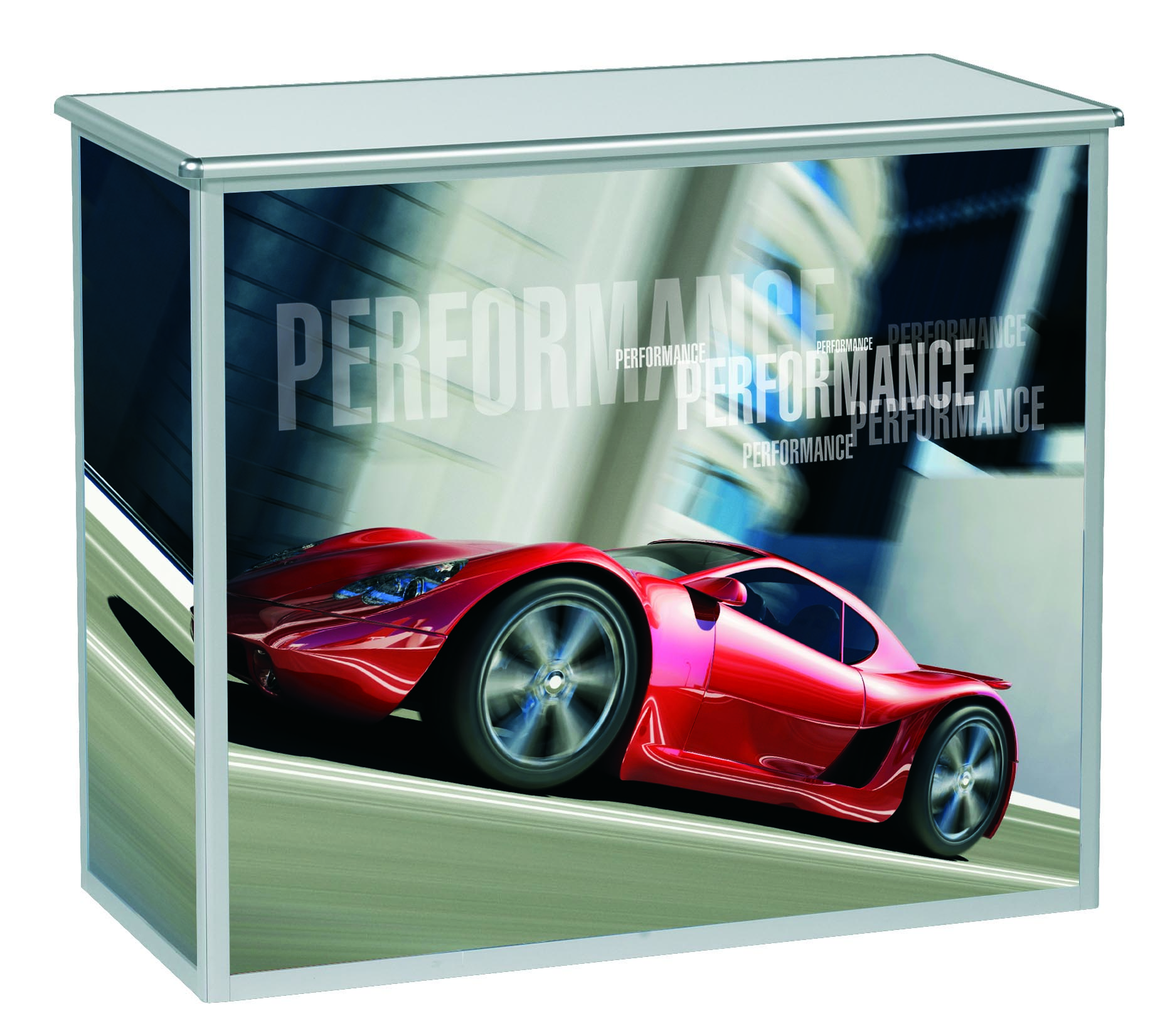 ---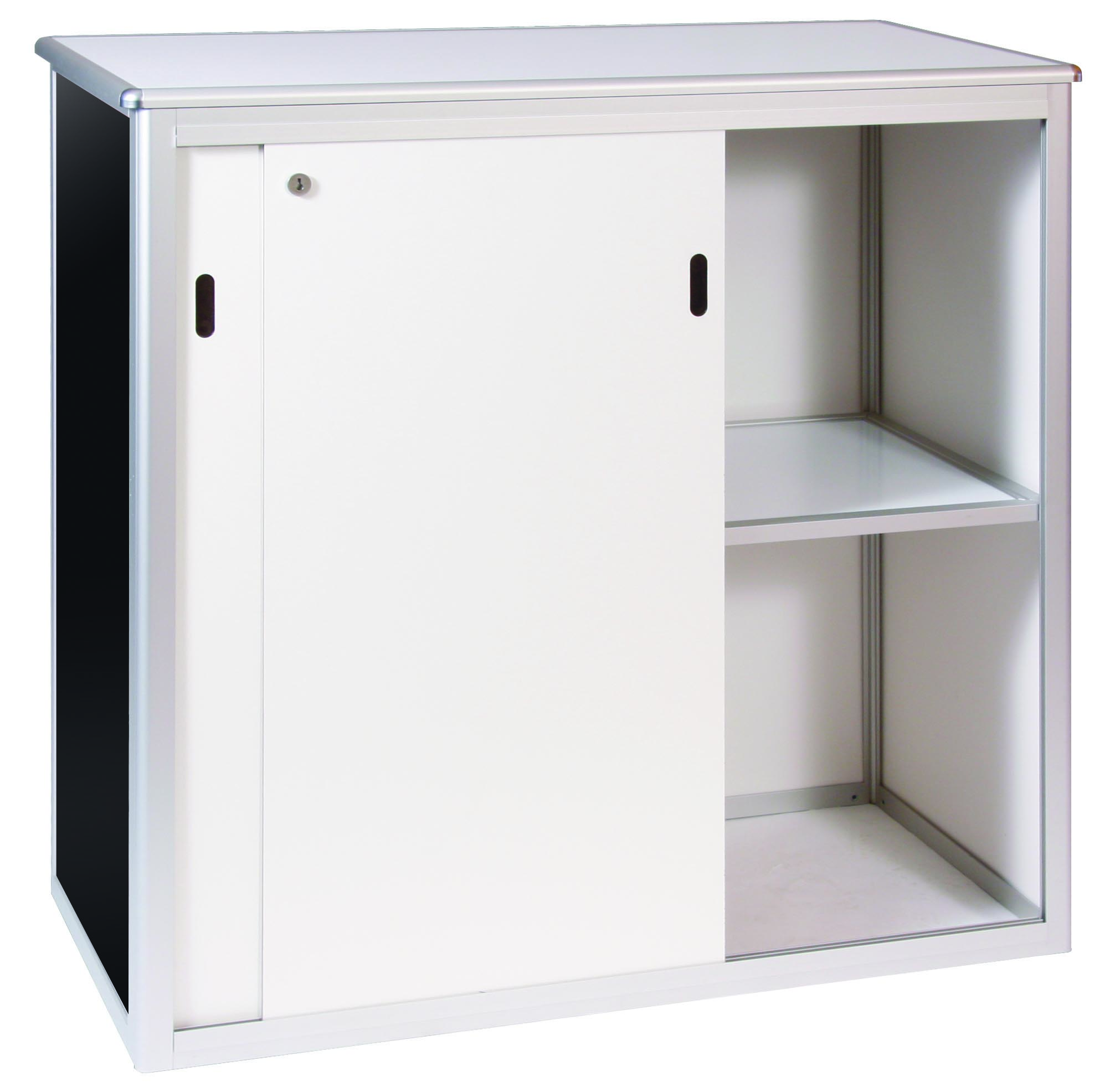 Spec
Dimensions:

>

h:1050mm w:1070mm d:515mm
Prices

(excl delivery and VAT)
>

With white panels

>

£331.00


>

Pair sliding doors

>

£139.00


>

Printed front panel

>

£

92.00


>

Printed side panels

>

£64.00


>

Heavy duty bag

>

£96.00


>

Rigid wheeled case

>

£244.00
---
FDP 2 Folding Counter - as FDP 1 but 772mm wide
---
Spec
Dimensions:

>

h:1050mm w:772mm d:515mm
Prices

(excl delivery and VAT)
>

With white panels

>

£299.00


>

Pair sliding doors

>

£139.00


>

Printed front panel

>

£89.00


>

Printed side panels

>

£64.00


>

Heavy duty bag

>

£96.00


>

Rigid wheeled case

>

£244.00
---
FDP 3 Folding Counter - as FDP1 but 515mm wide
---
Spec
Dimensions:

>

h:1050mm w:515mm d:515mm
Prices

(excl delivery and VAT)
>

With white panels

>

£279.00


>

Printed front panel

>

£86.00


>

Printed side panels

>

£64.00


>

Heavy duty bag

>

£96.00


>

Rigid wheeled case

>

£244.00
---
FDP 4 Folding Counter - 895mm tall
---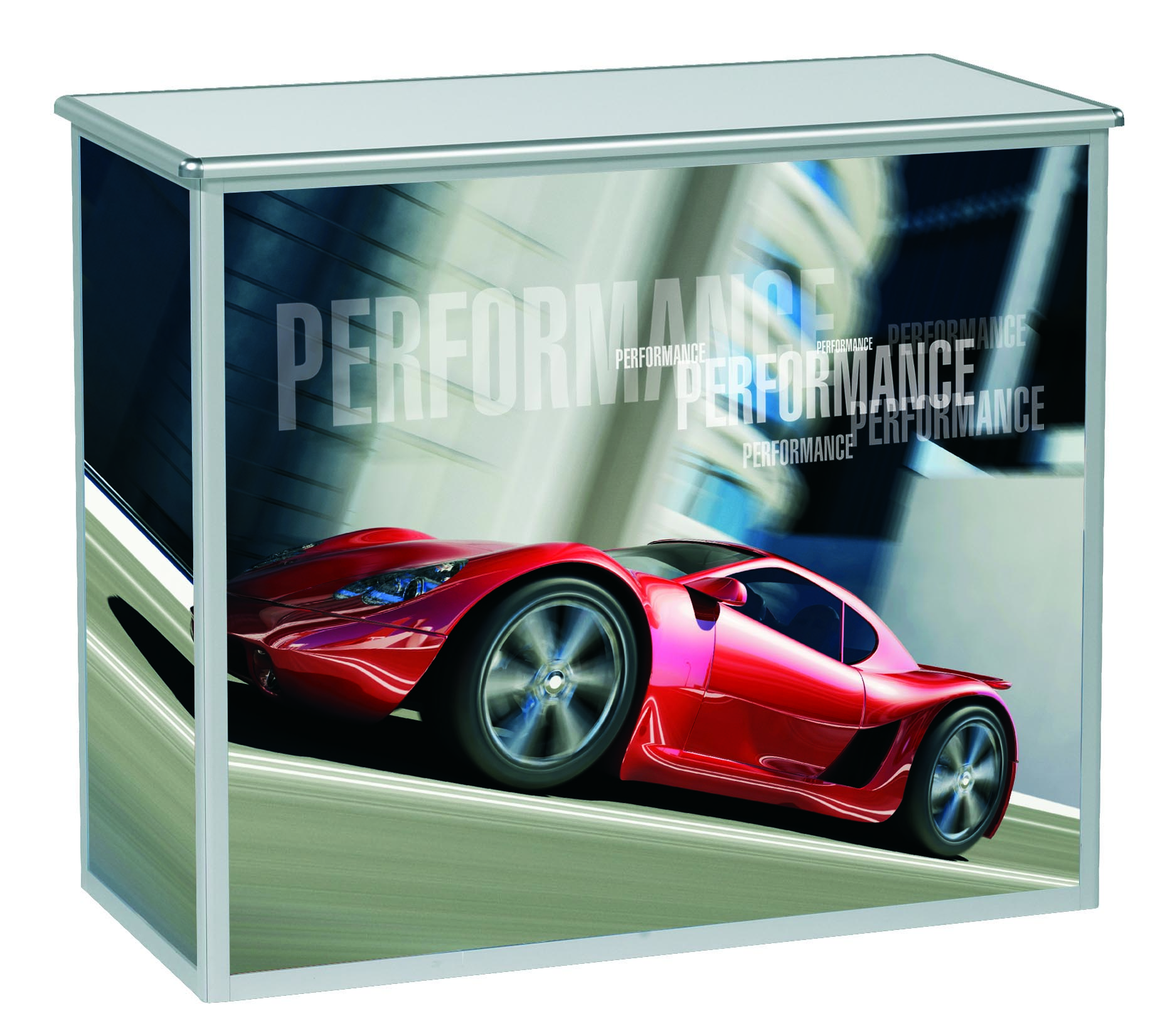 Spec
Dimensions:

>

h:895mm w:1070mm d:515mm
Prices

(excl delivery and VAT)
>

With white panels

>

£331.00


>

Pair sliding doors

>

£139.00


>

Printed front panel

>

£92.00


>

Printed side panels

>

£64.00


>

Heavy duty bag

>

£96.00


>

Rigid wheeled case

>

£244.00
---
FDP 5 Folding Counter - 895mm tall
---
Spec
Dimensions:

>

h:895mm w:772mm d:515mm
Prices

(excl delivery and VAT)
>

With white panels

>

£299.00


>

Pair sliding doors

>

£139.00


>

Printed front panel

>

£89.00


>

Printed side panels

>

£64.00


>

Heavy duty bag

>

£96.00


>

Rigid wheeled case

>

£244.00
---
FDP 6 Folding Counter - 895mm tall - as FDP 5 but 515mm wide
---
Spec
Dimensions:

>

h:895mm w:515mm d:515mm
Prices

(excl delivery and VAT)
>

With white panels

>

£279.00


>

Printed front panel

>

£86.00


>

Printed side panels

>

£64.00


>

Heavy duty bag

>

£96.00


>

Rigid wheeled case

>

£244.00
---
FDP 7 - 1m tall
---
Spec
Dimensions:

>

h:1050mm w:1082mm d:515mm
Prices

(excl delivery and VAT)
>

With white panels

>

£550.00


>

Printed front panel

>

£92.00


>

Printed side panels

>

£64.00


>

Heavy duty bag

>

£96.00


>

Rigid wheeled case

>

£244.00
---
FDP 8
- as FDP 7 but 895mm tall
---
Spec
Dimensions:

>

h:895mm w:1082mm d:515mm
Prices

(excl delivery and VAT)
>

With white panels

>

£550.00


>

Printed front panel

>

£92.00


>

Printed side panels

>

£64.00


>

Heavy duty bag

>

£96.00


>

Rigid wheeled case

>

£244.00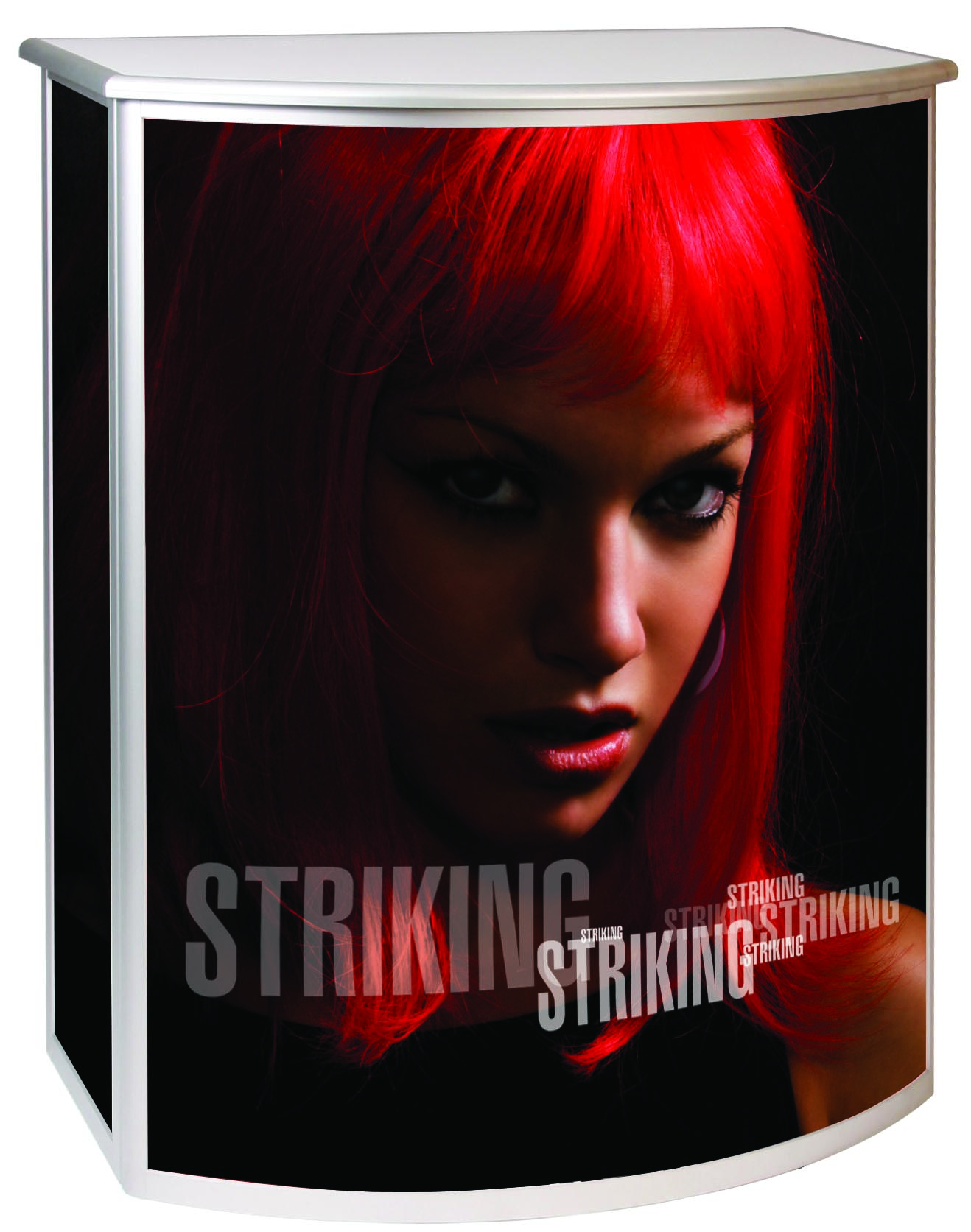 Spec
Dimensions:

>

h:1050mm w:772mm d:658mm
Prices

(excl delivery and VAT)
>

With white panels

>

œ550.00


>

Printed front panel

>

œ92.00


>

Printed side panels

>

œ64.00


>

Heavy duty bag

>

œ96.00


>

Rigid wheeled case

>

œ244.00
---
FDP 10 - as FDP 9 but 895mm tall
---
Spec
Dimensions:

>

h:895mm w:772mm d:658mm
Prices

(excl delivery and VAT)
>

With white panels

>

£550.00


>

Printed front panel

>

£92.00


>

Printed side panels

>

£64.00


>

Heavy duty bag

>

£96.00


>

Rigid wheeled case

>

£244.00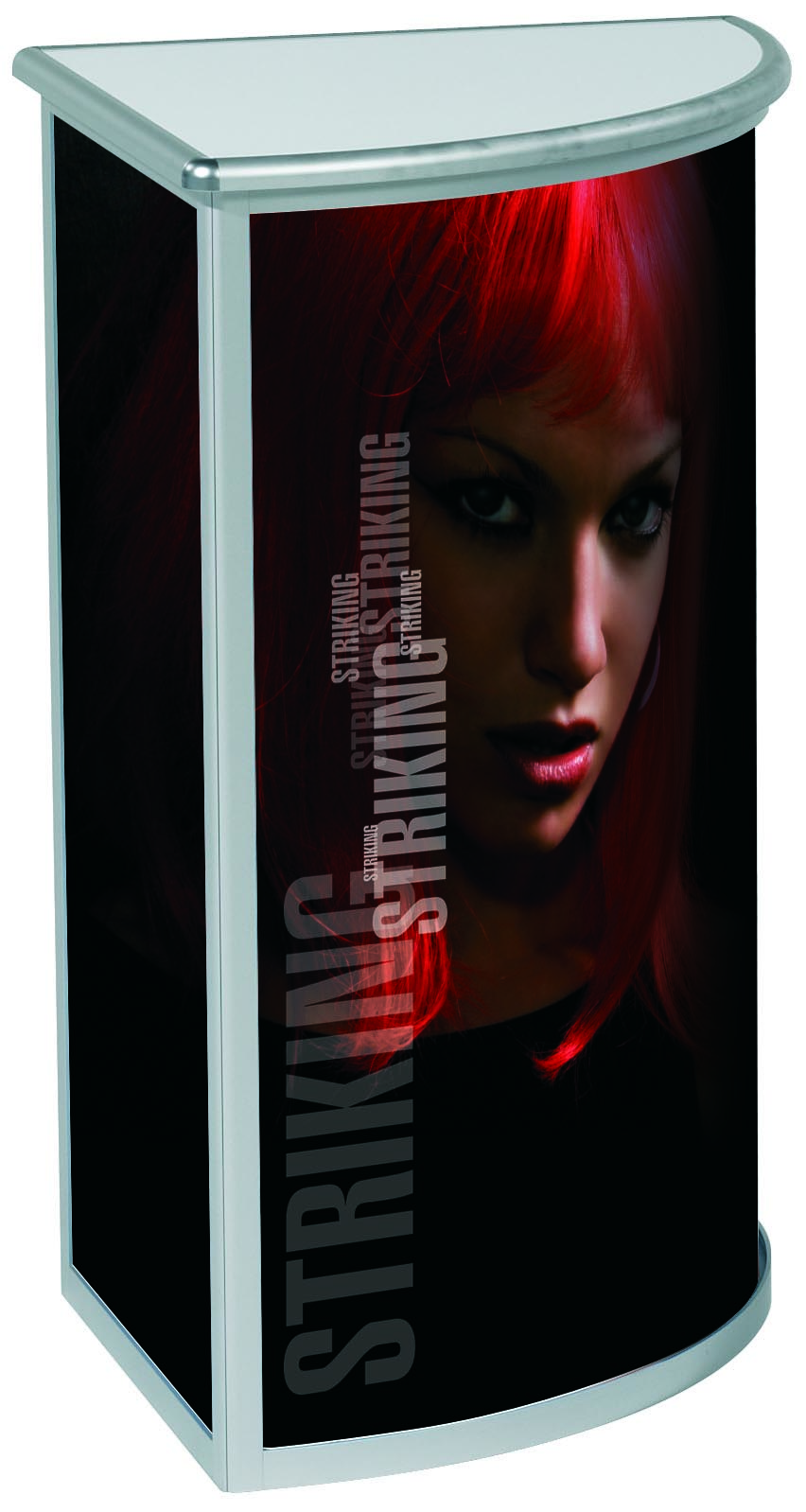 Spec
Dimensions:

>

h:1050mm w:515mm d:515mm
Prices

(excl delivery and VAT)
>

With white panels

>

£249.00


>

Printed front panel

>

£92.00


>

Printed side panels

>

£64.00


>

Heavy duty bag

>

£96.00


>

Rigid wheeled case

>

£244.00
---
FDP 12 - as FDP 11 but 895mm tall
---
Spec
Dimensions:

>

h:895mm w:515mm d:515mm
Prices

(excl delivery and VAT)
>

With white panels

>

£249.00


>

Printed front panel

>

£92.00


>

Printed side panels

>

£64.00


>

Heavy duty bag

>

£96.00


>

Rigid wheeled case

>

£244.00
---
FDP 13 - 3mm acrylic shelves
---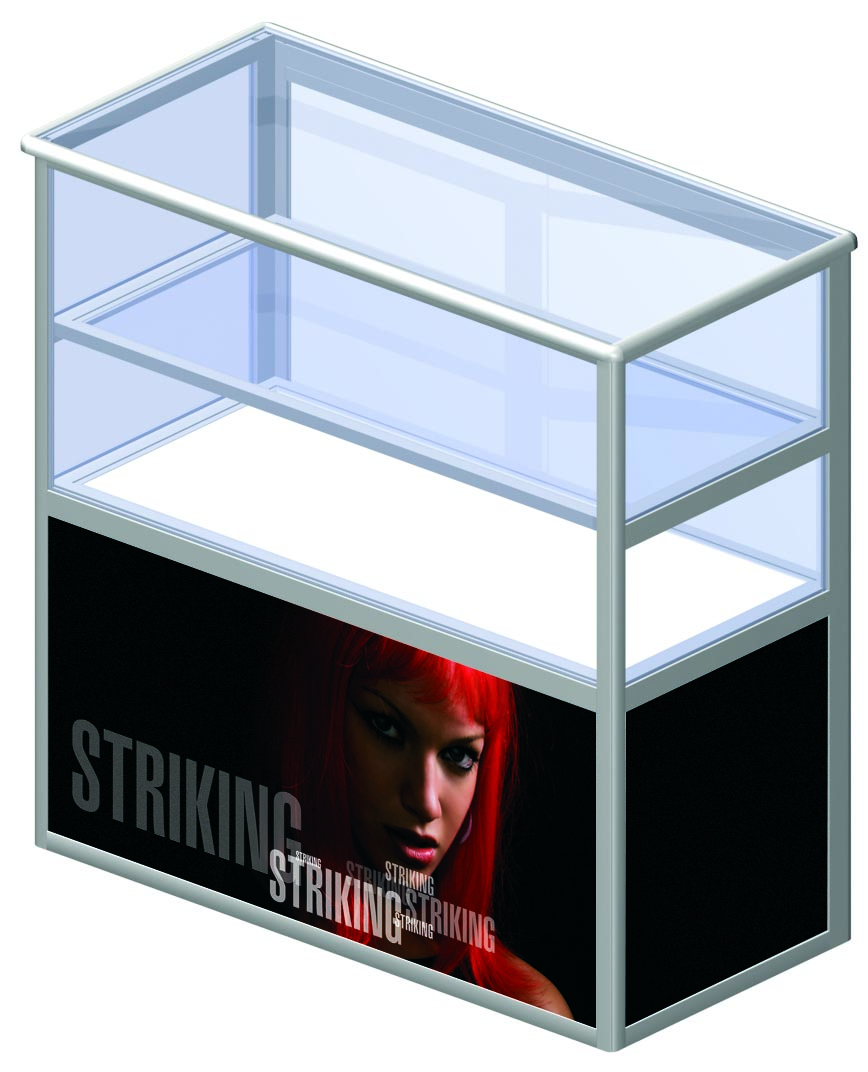 Spec
Dimensions:

>

h:1050mm w:1070mm d:515mm
Prices

(excl delivery and VAT)
>

With white panels and doors

>

£695.00


>

Printed front panel

>

£92.00


>

Printed side panels

>

£64.00


>

Heavy duty bag

>

£96.00


>

Rigid wheeled case

>

£244.00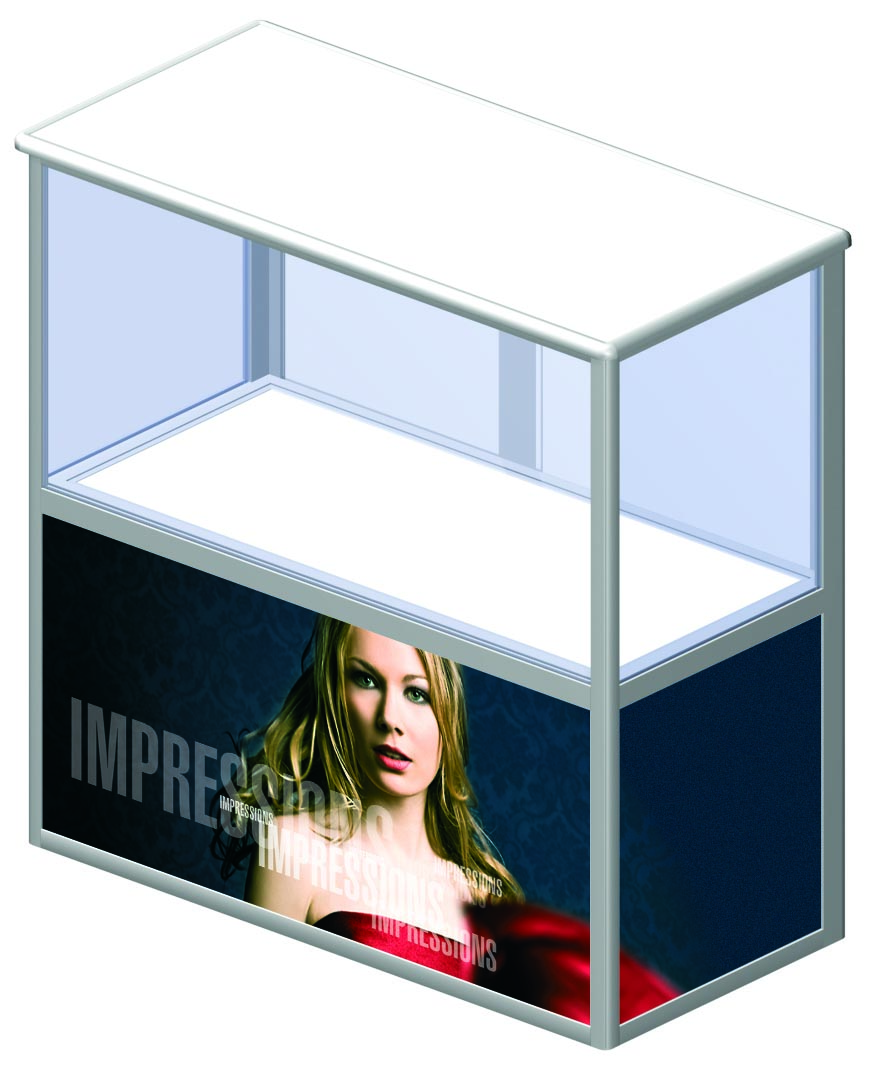 Spec
Dimensions:

>

h:1050mm w:1070mm d:515mm
Prices

(excl delivery and VAT)
>

With white panels and doors

>

£695.00


>

Printed front panel

>

£92.00


>

Printed side panels

>

£64.00


>

Heavy duty bag

>

£96.00


>

Rigid wheeled case

>

£244.00
---
FDP 15 - as FDP 14 but with shallow display case
---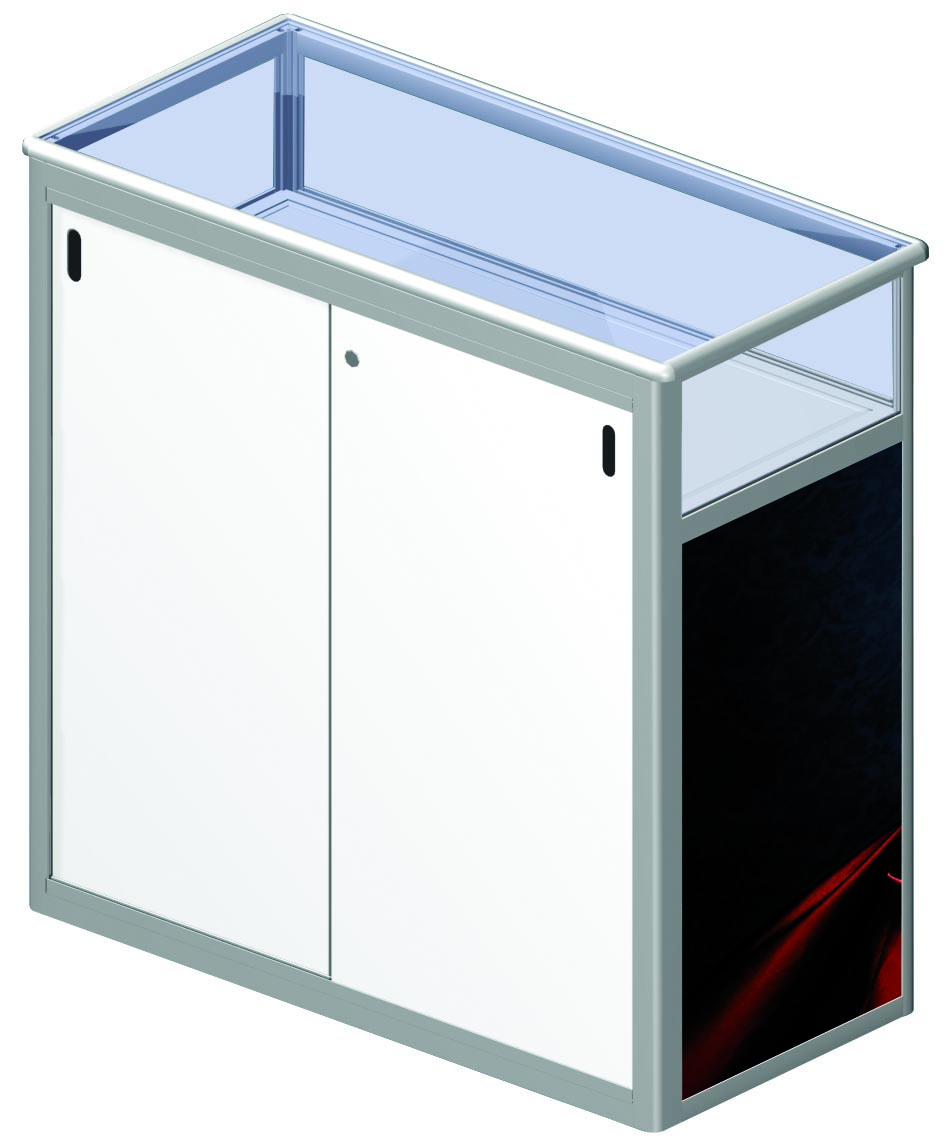 Spec
Dimensions:

>

h:1050mm w:1070mm d:515mm
Prices

(excl delivery and VAT)
>

With white panels and doors

>

£695.00


>

Printed front panel

>

£92.00


>

Printed side panels

>

£64.00


>

Heavy duty bag

>

£96.00


>

Rigid wheeled case

>

£244.00
---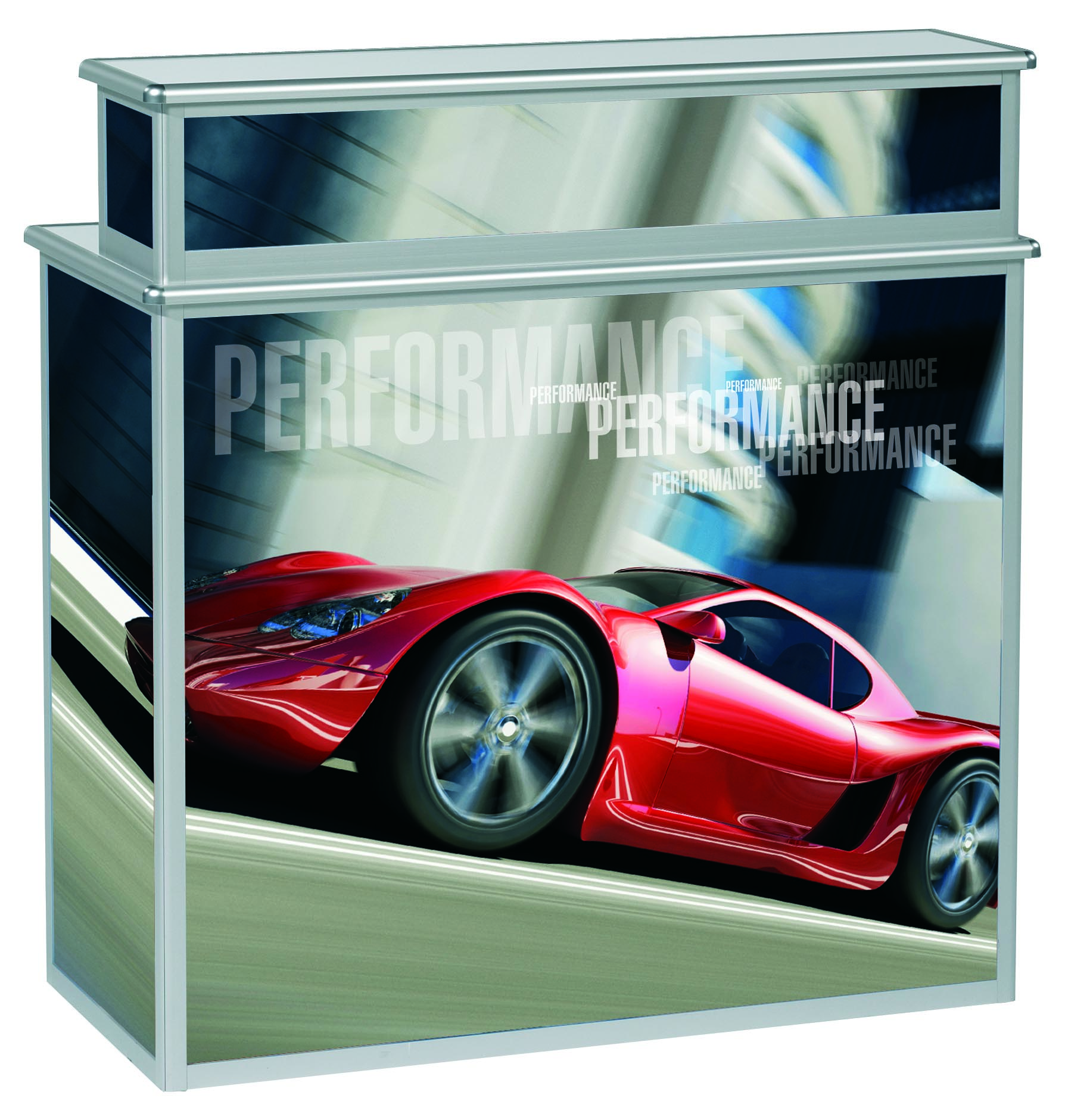 Spec
Dimensions:

>

h:1103mm with top box w:1070mm d:515mm
Prices

(excl delivery and VAT)
>

With white panels

>

£452.00


>

Pair sliding doors

>

£139.00


>

Printed front panels

>

£121.00


>

Printed side panels

>

£64.00


>

Heavy duty bag

>

£96.00


>

Rigid wheeled case

>

£244.00
---
Spec
Dimensions:

>

w:772mm d:515mm
Prices without printing (excl VAT)
>

200mm high - £167.02 - Printed panels œ28.00 each


>

400mm high - £199.00 - Printed panels œ36.00 each


>

600mm high - £228.00 - Printed panels œ42.00 each
---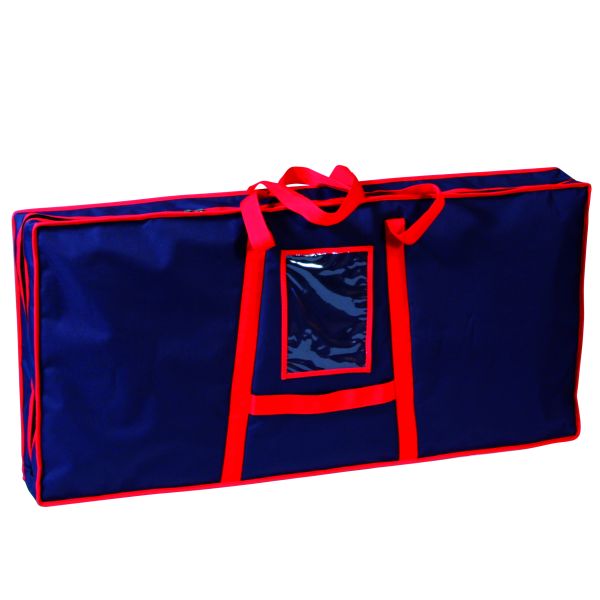 Showing 1 - 1 of 1 products
Showing 1 - 1 of 1 products
£397.20 inc. VAT From: £331.00